Along The River will cover my eagle photography obsession for the first half of this decade, 2000 to 2005, along a stretch of the Susquehanna River from Conowingo Dam to about 2.5 miles south. Two eagle seasons draw me to this area. Eagle nesting takes place from February until July and eagle migration happens in the fall, peaking in November.
Around 2000 I quit APS film photography and opted for digital. In November of that year digital got real with the Canon D30 and now I'm all digital all of the time. Eagle photography and digital equipment work well together as long as luck happens and patience remains.
So here we go...Eagles Along The River...2000 to 2005.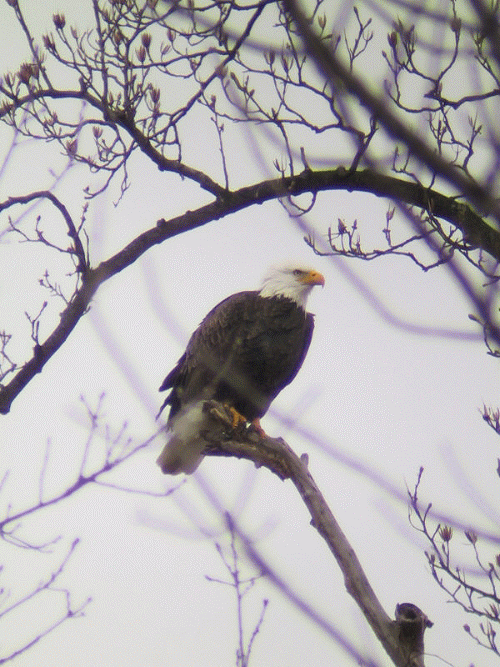 For me, 2000 brought the end to APS and the beginning of digital. Most of the photos of 2000 are with a telescope and a Canon S series camera. Digital got serious with the Canon D30 release in October.


The nest is new to this tree in 2000. Hurricane Floyd destroyed their previous nesting tree located beyond the current one in September of 1999. That location ran for eleven years or so.



November 11, 2000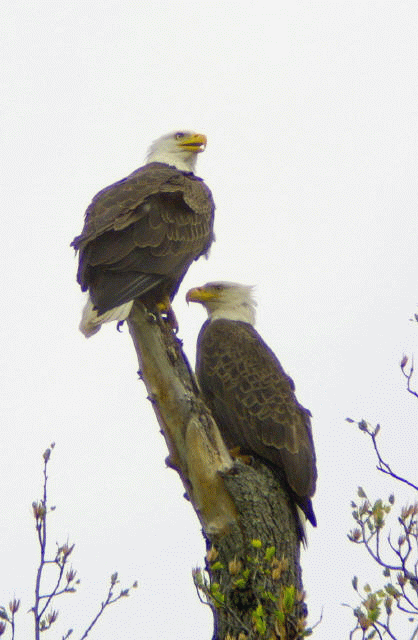 2001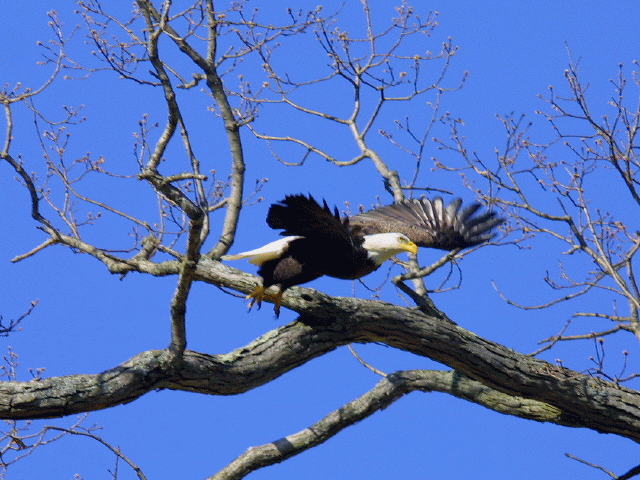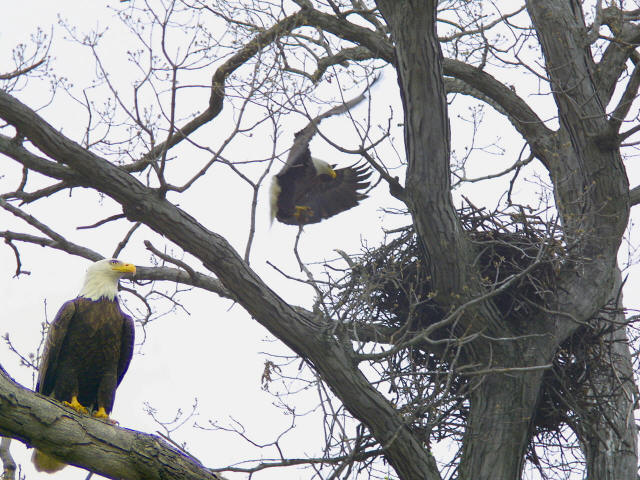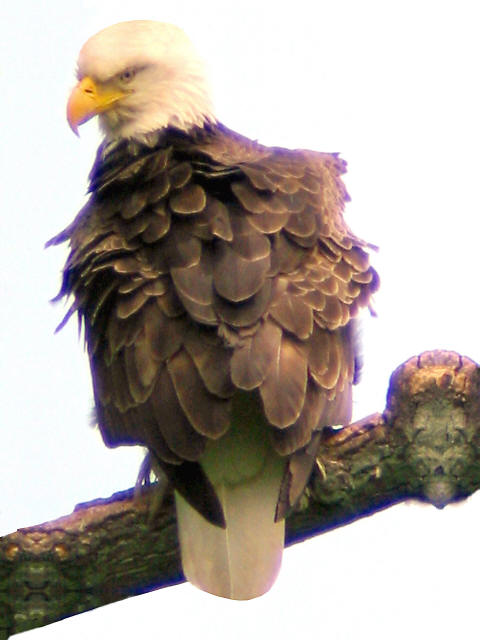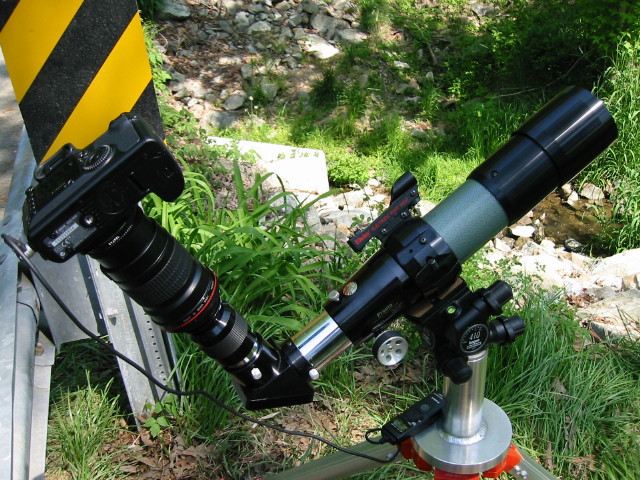 Canon D30 with 200mm lens adapted somehow to a 55mm two inch eyepiece on a Pronto telescope equals a fuzzy photo.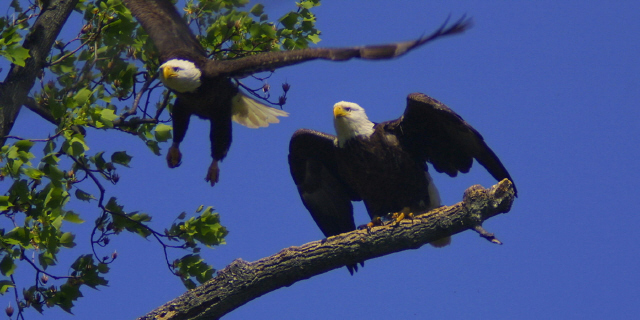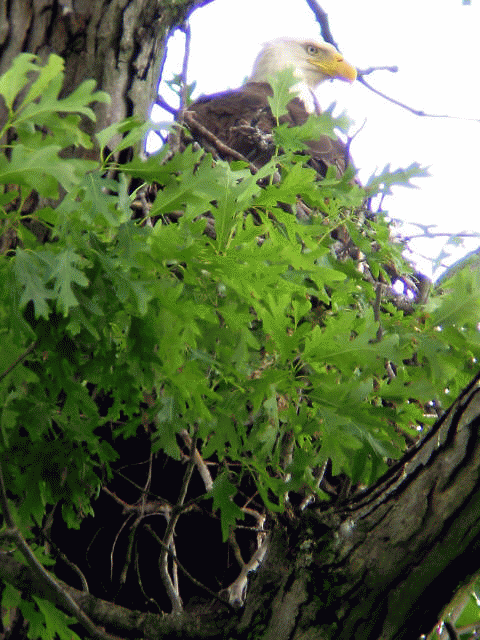 2002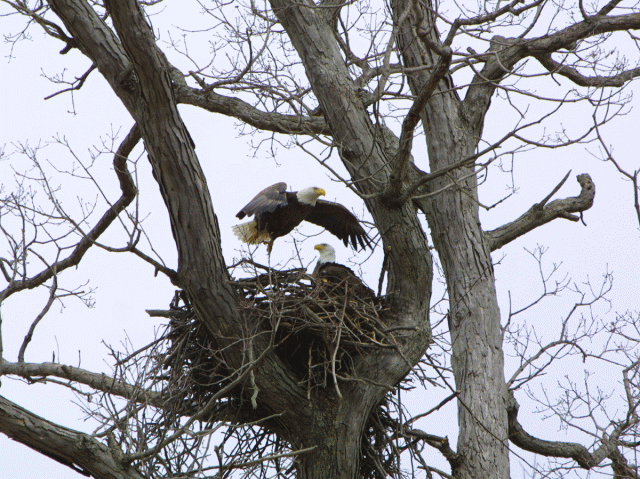 The Harford County newspaper, The Aegis, covered the Stafford Road nest in an article on March 15, 2002. This photo was front page.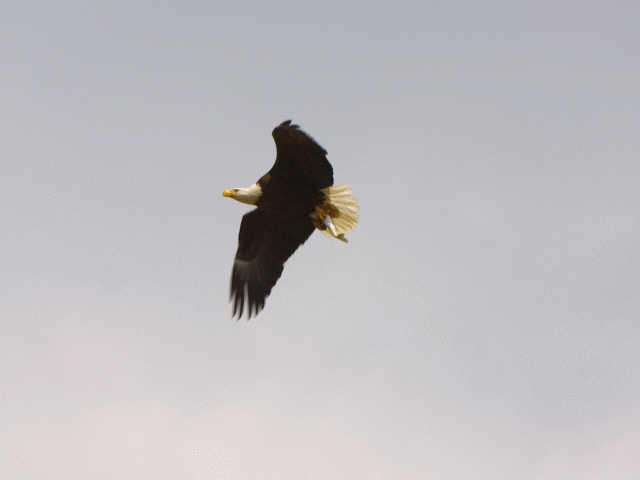 This sequence was a cut and paste from the photos above it.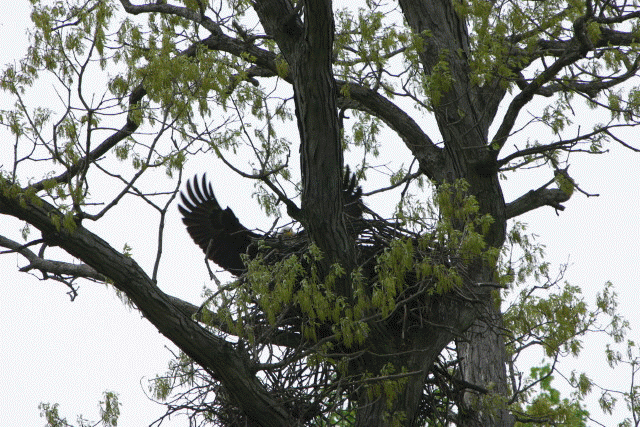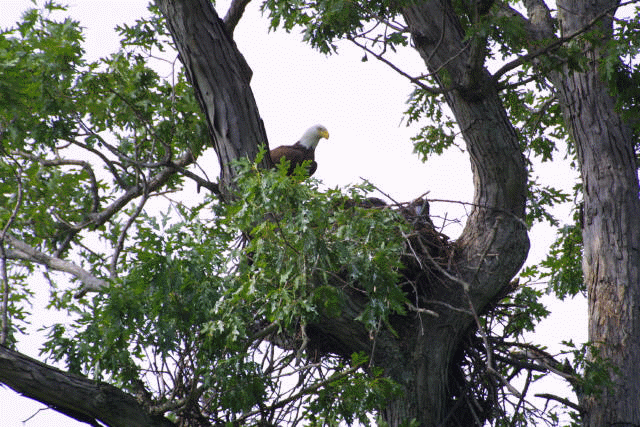 Fall along the river at Shure's Landing Fisherman's Park features eagles, eagles and more eagles. With the drought of 2002 the eagle numbers during fall migration were very high....a great year.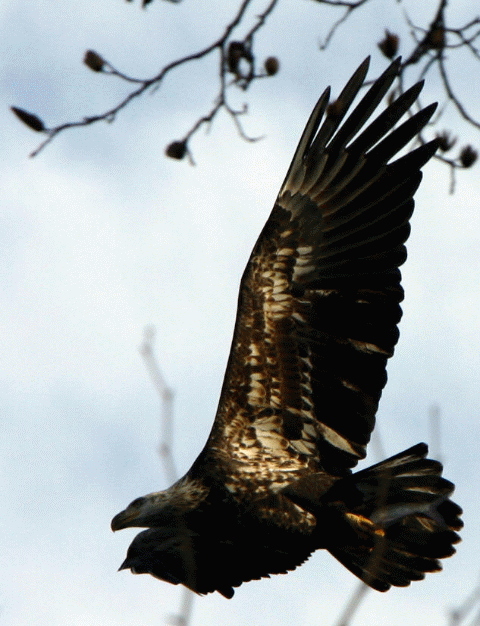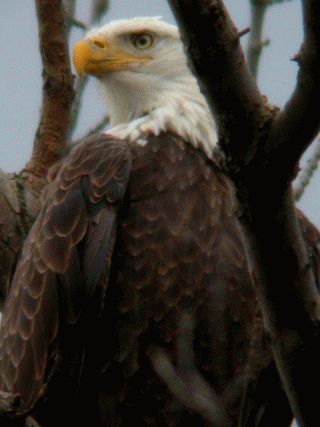 2003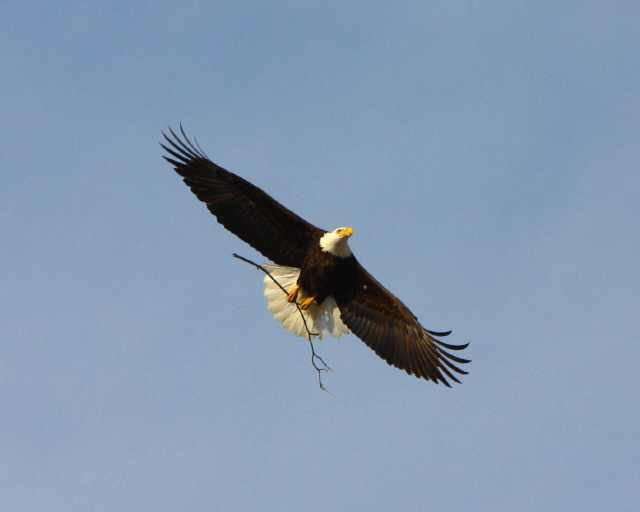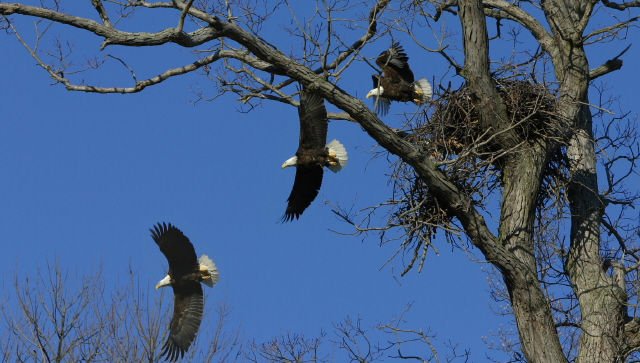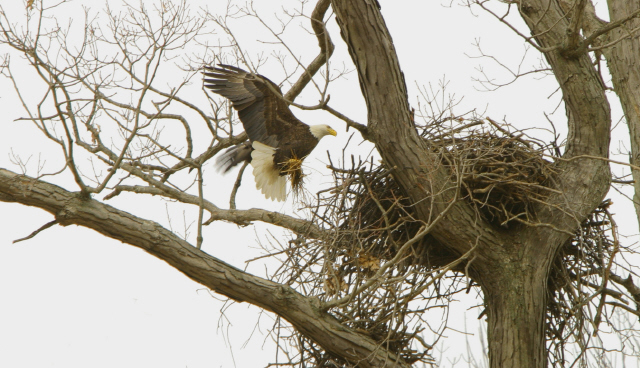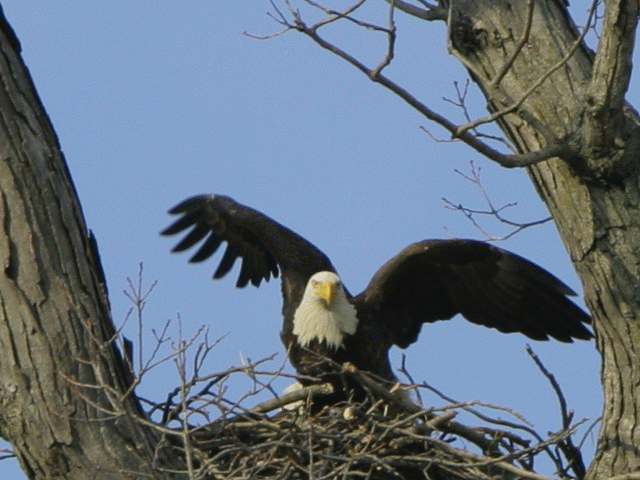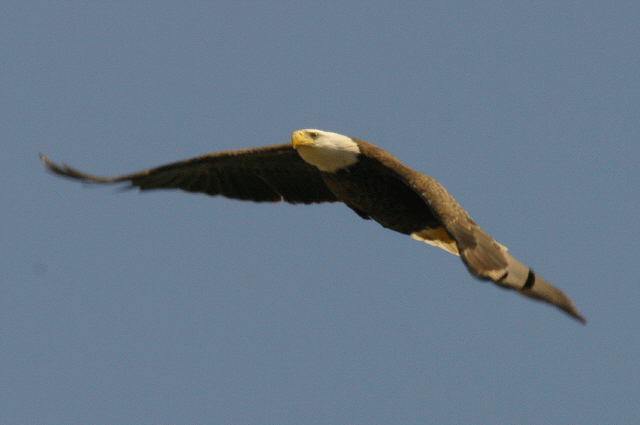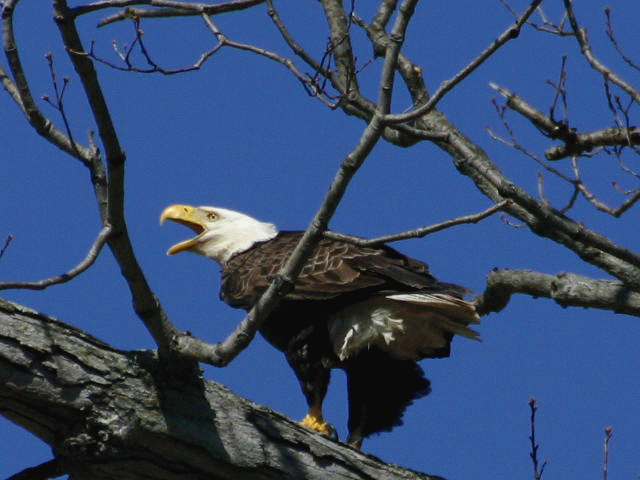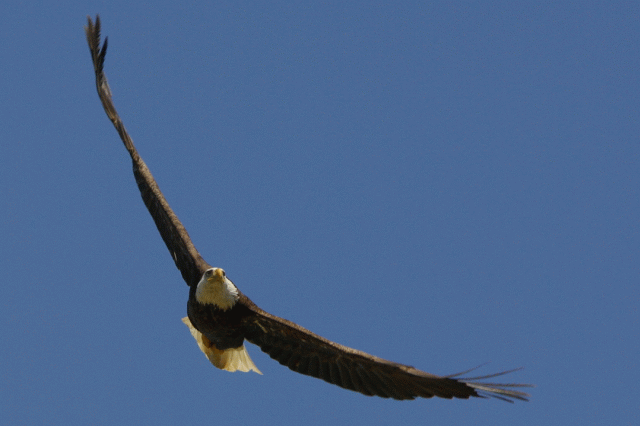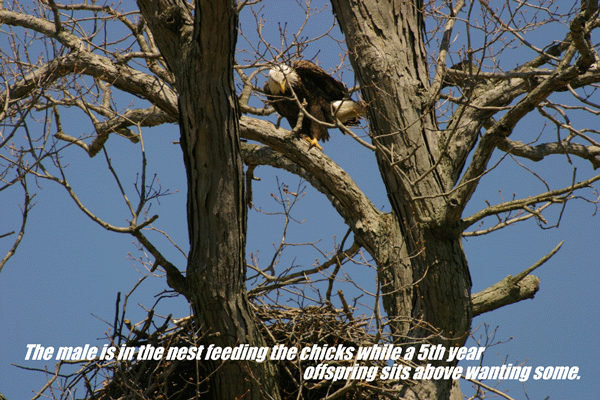 Palm Sunday Ambush...April 13, 2003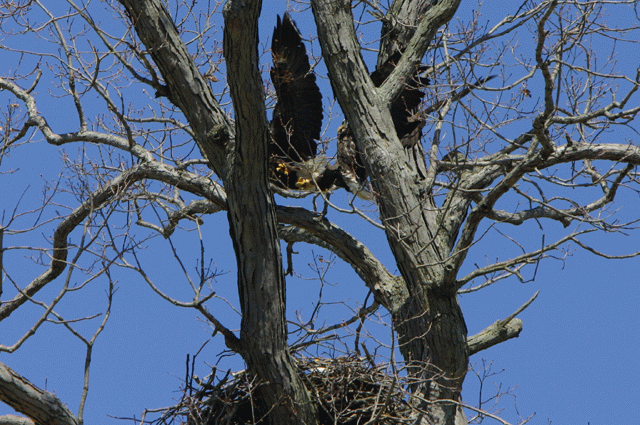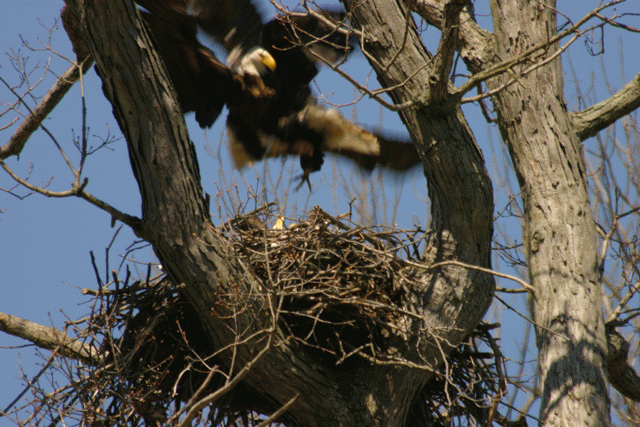 This is a George Williams photo sequence. Six big white lenses were aimed at the ambush and not even one photo of the locked talon fall was captured.
2004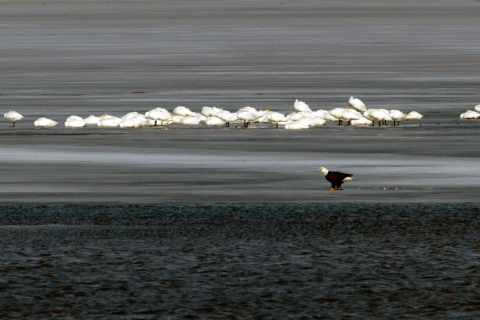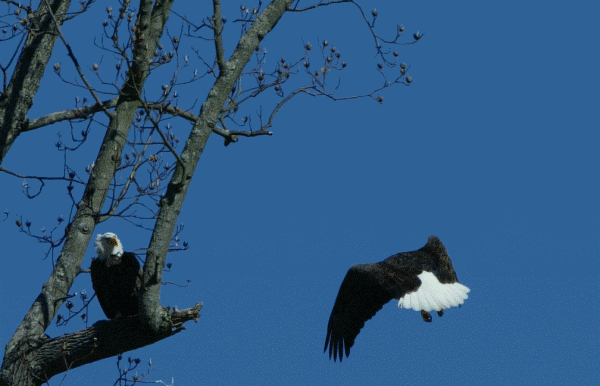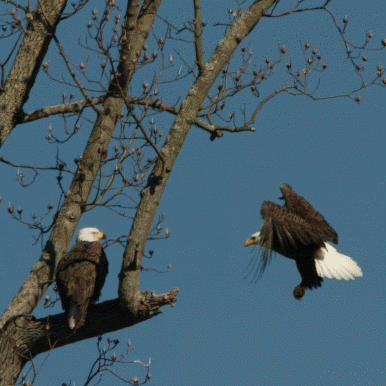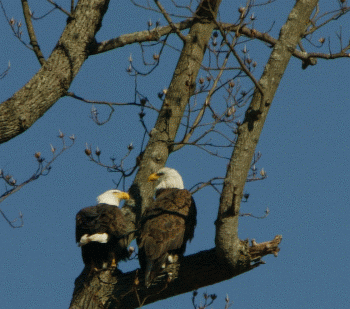 February 18, 2004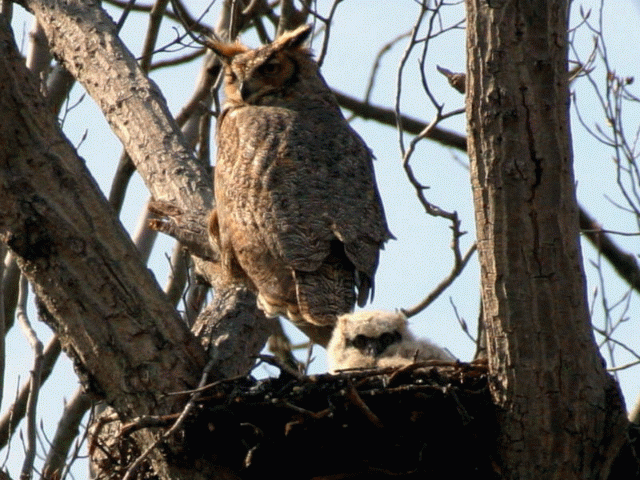 Along the way to eagle watching.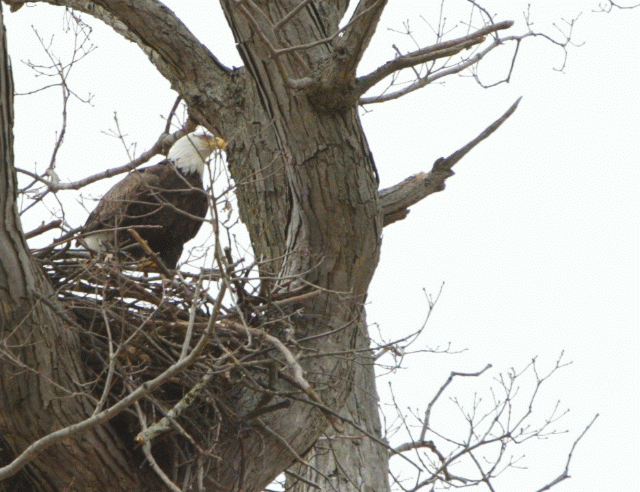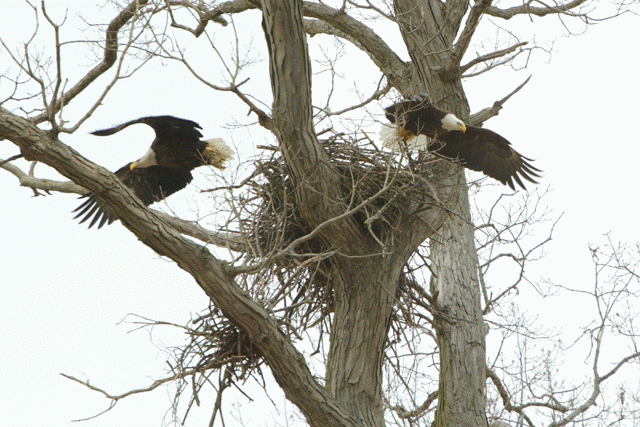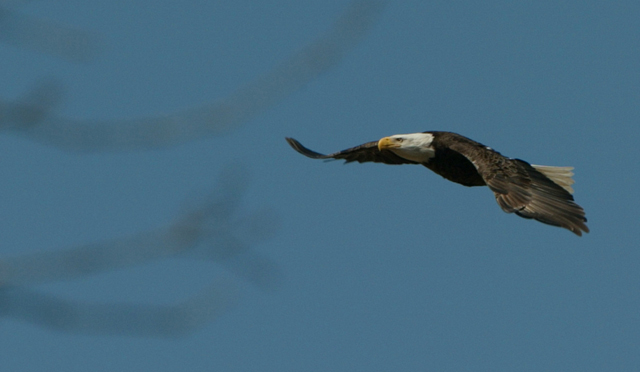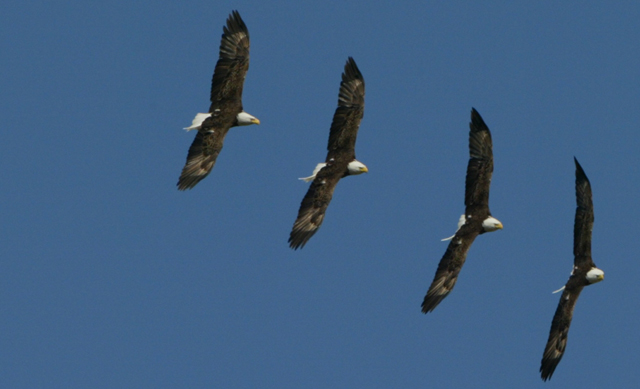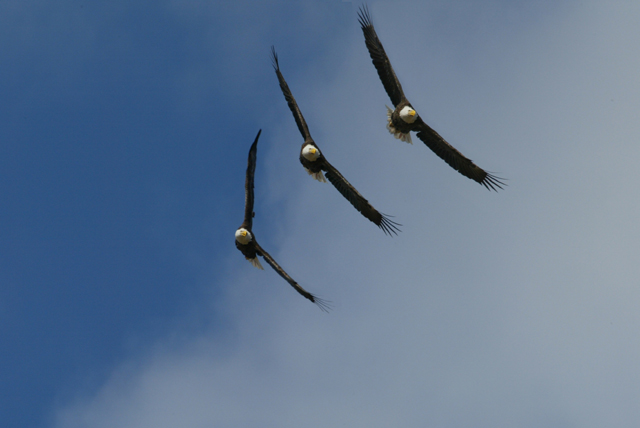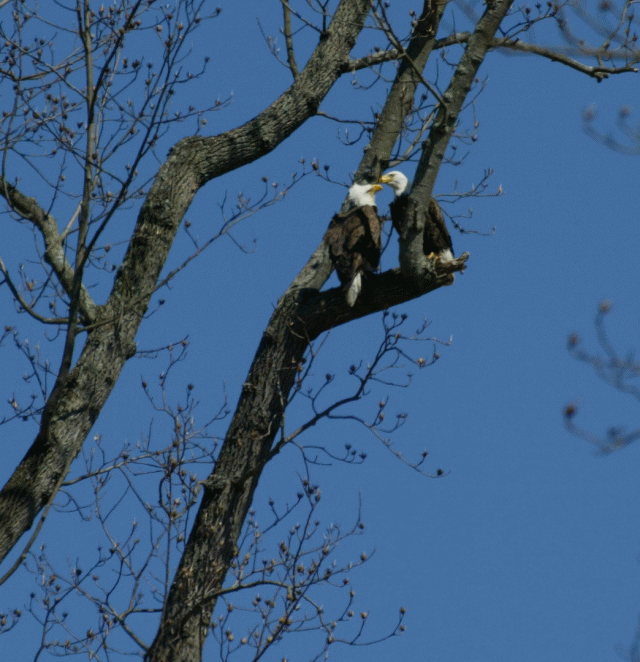 March 22, 2004...The last photographs of our female before she disappeared.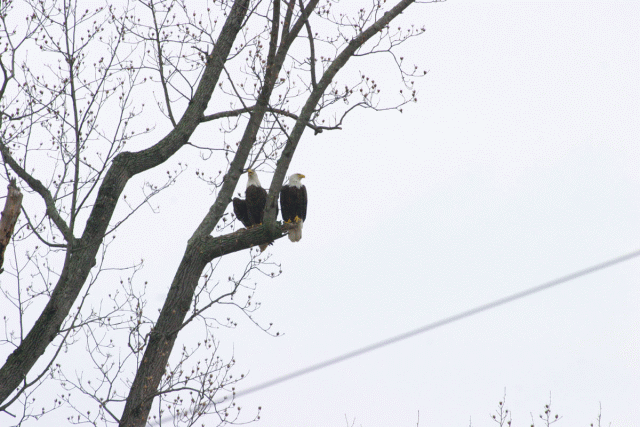 March 27, 2004...First photos of the new female by George Williams. It took us weeks to confirm that we had a new raptor.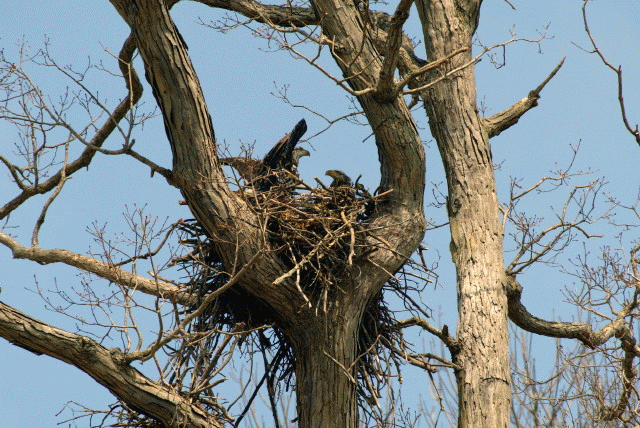 Juveniles in the nest on March 28, 2004. In the four days prior to March 27, we lost the female and the eggs. The male and new mate looked as if they would start a new nest cycle but stopped short.
2005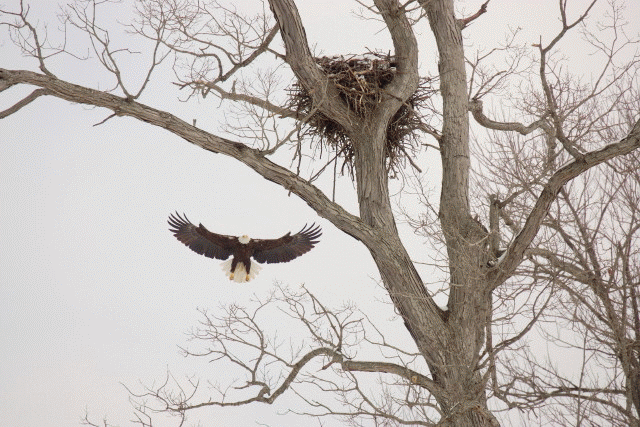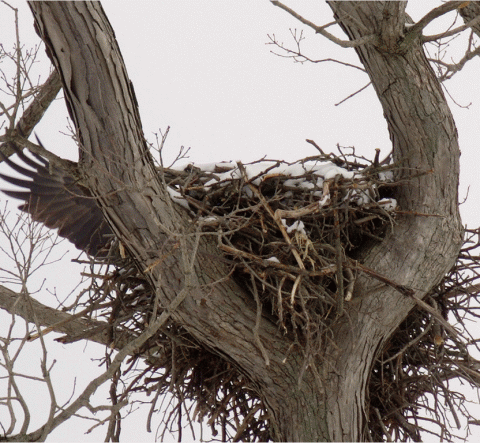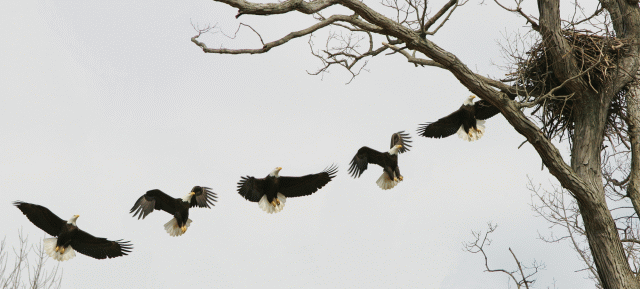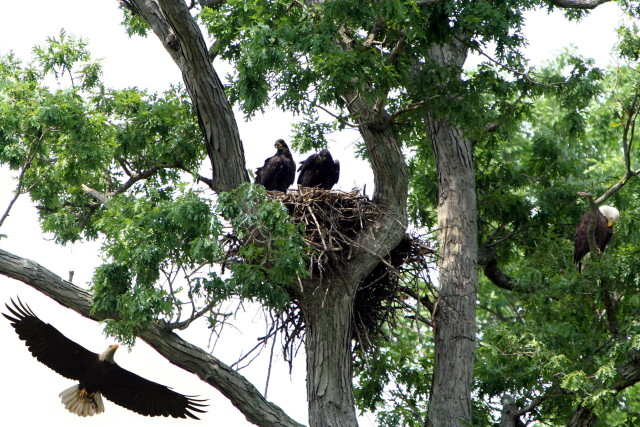 June 11, 2005....Happy Family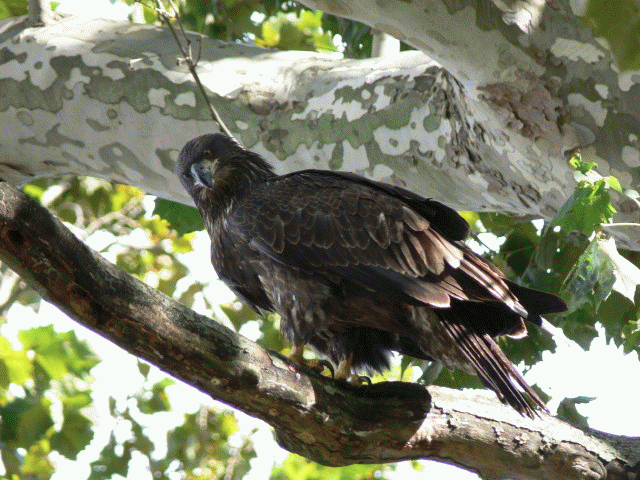 Fall 2005 Along The River...The Best Ever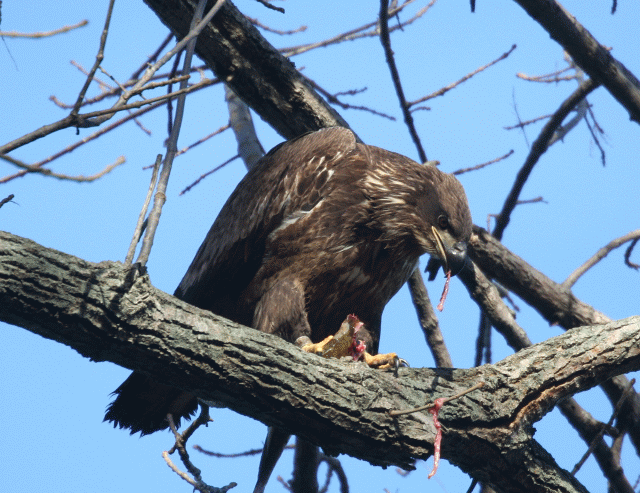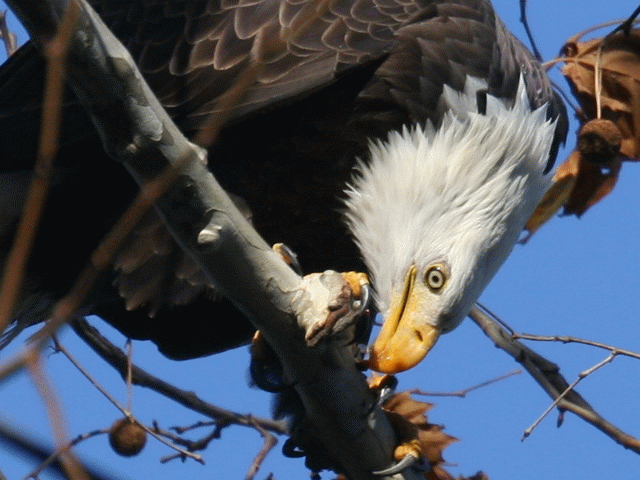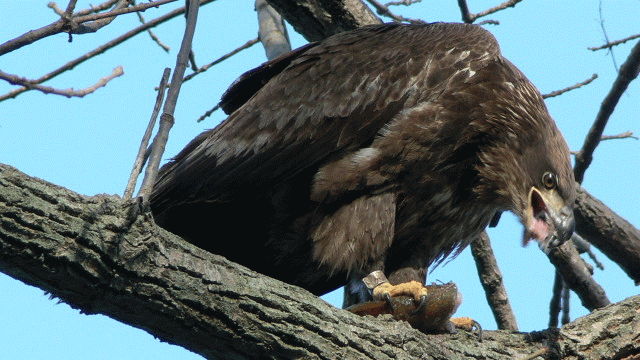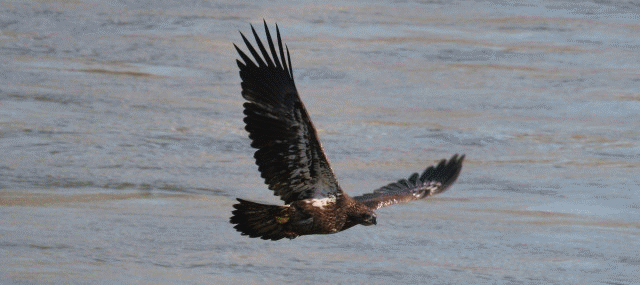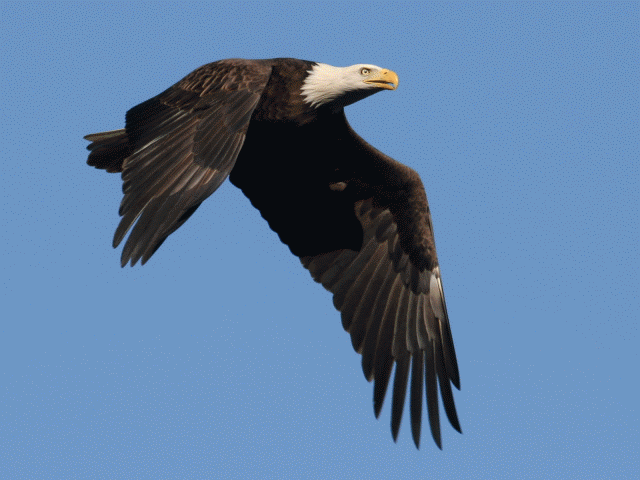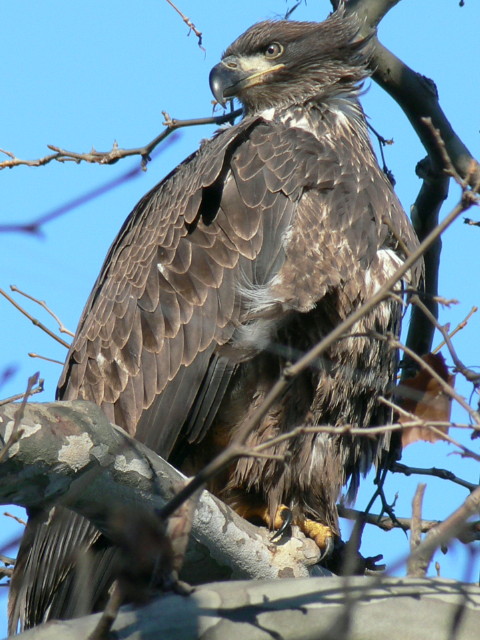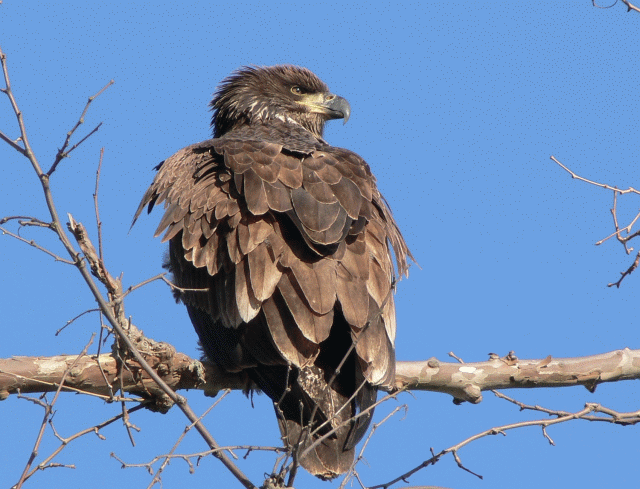 I'll never make the Haines Eagle Festival in November in Alaska as long as I have the Susquehanna River in the fall.